News
The first round of the 2020 EPro8 Challenge was a challenge that was completed by the teams at school using our newly purchased EPro8 kits.
Their solution was uploaded onto the EPro8 Workshop Portal and needed to include: a 2 minute video showing their build, a team photo (including their build) and a one page report. They competed against other schools in our area.

A big congratulations to all 4 of our teams who entered a robotic animal. They all did very well against some really stiff opposition and their animal robotic creatures were very convincing and authentic.


One of our teams came 4th out of 25 teams and will be representing our school in the EPro8 Challenge Inter-School Finals series. A special congratulations to: The Leaping Lizards - Nathan Cox, Joelle Tan, Daniel Revans and Linda Zhang, who made a crocodile with snapping jaws.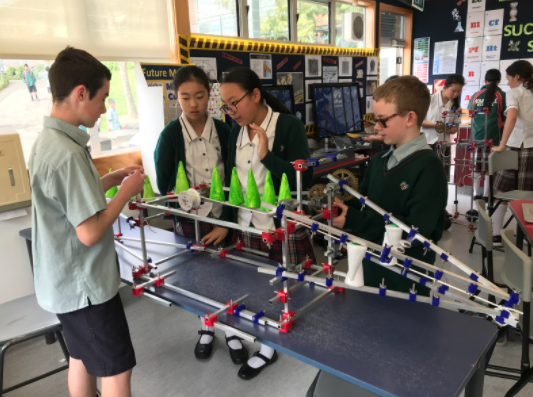 We wish this team well as they compete against 11 other teams in the semi finals on Thursday 19th November.