News
We would like to congratulate all our students who entered their STEAM Innovations/Science Fair projects into the NIWA competition held at Mission Heights Junior College on Monday.
The standard was once again really high and the judges were most impressed. This year's Fair has unfortunately been a little different to previous years, as the students never got an opportunity to share their work with the scientists who were judging their projects. Despite this, Somerville did extremely well.

Congratulations to all the students who won awards this year. Your hard work and dedication has really paid off and we are all very proud of you. Thanks to the teachers and parents who helped along the way.

Year 7&8 Intermediate Consumer Science
1st Place:
Kelly Ma - Be Gone, Glad Wraps



3rd Place:
Tiffany Ong - Battle of the Toilet Paper



Highly Commended:
Georgia and Kate Sole - Blasting Bliss Balls



Year 7&8 Living World
2nd Place:
Valerie Perez - Food waste - Liquid Fertiliser

3rd Place:
Nyesa Khurana - Blue light has a Dark Side


Highly Commended:
Charlotte Radford - DIY Masks - Who Nose?



Year 7&8 Physical and Material World
1st Place:
Annabelle Olsen Grip or Slip



Year 7&8 Environmental Science
1st Place:
Ben McLaren - The Sustainable Garden



Year 7-10 Technology/Innovations
3rd Place:
Die-anche Rautenbach - A Gauge from Dad's Book



Highly Commended:
Asher Coomes - Love Your Shelf



Special Awards:
Annabelle Olsen - Best Year 8 Project
Morgan Alley - Environmental Award (Years 7-13)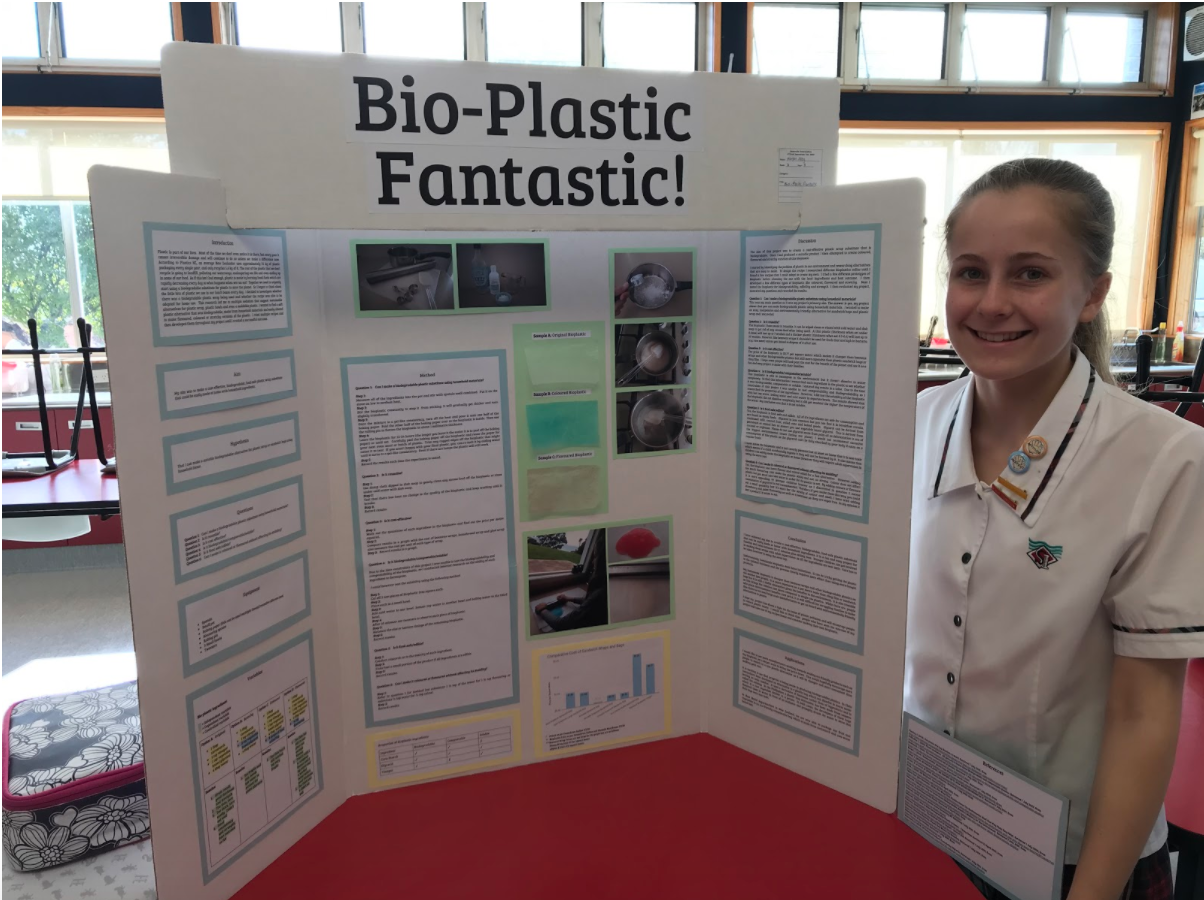 Tiffany Ong - Best Year 7&8 Scientific Method